How to Commission
What do you translate?
I translate from Japanese to English. Manga, novels, letters, webpages, anime, TV shows, etc.
Please see below for more information.
Services and Basic Rates:
Manga Scanlation (translation and typesetting): $3 per page.
Manga Script Translation (translation into text document): $2.5 per page.
Text Translation (block text): $0.025 - $0.030 per Japanese character.
Video Translation: No base rate set (yet).
Manga rates will increase based on the following conditions: large amounts of text per page, text not in bubbles, use of extra fonts (to match the original manga style), colored text.
If you're unclear of what constitutes rate increases, please click here to see examples.
These translations are for PERSONAL USE only. Translations at these rates are not to be resold.
Completed translations will be used for promotional purposes unless the commissioner requests otherwise.
Commissioner identity will not be released.
How do I commission?
Send an email to Tigoris@TigorisTranslates.com
Include the full work to be translated and any special requests.
I will tell you the price for translation. If you accept, your commission is added to my queue.
Please be aware that I often have a waiting list for translations, so it may be a week or two before I can begin translating your commission. I will not bill you until I am ready to begin.
When do I pay?
The full cost of translation must be paid before I will begin translating. Larger works can be broken down into parts and done separately if you would prefer.
How do I pay?
I currently only accept PayPal for payments. Typically I will send an invoice via PayPal to the email address that you contacted me with. There is a small fee for PayPal that is around $1-2 for most commissions.
How long until my commission is complete?
If your translations is under $100 total, then typically I will have the completed translation to you within 3 days of payment. Larger translations (over $100) I try to send progress updates (completed chapters or sections) every 1-3 days. Due to the high volume of commissions I receive I am typically juggling 2-3 translations at any one time, so small delays are possible.
How do I make special requests?
Along with the initial e-mail, include all special requests about translation style. Please tell me if you would like your commission to remain private (not be uploaded for promotional purposes for public viewing). If you want the translation returned to you in any specific format then be sure to include that. Generally all translations will retain honorifics (-san, -kun, -chan, etc). Manga format translations will be returned in JPEG format and script translations returned in .doc or .rtf formats.
Refund Policy:
If you wish to cancel a translation after payment has been made, please email me immediately. You will still be charged for (and receive) all parts that have been completed, but I will refund the amount for the untranslated portions. After translation has been completed I cannot give a refund.
If, however, there is a part of the translation that you are unsure about or that you would like changed (such as missed text, confusing phrasing, typos), please email me and I will correct it. I check over my translations before sending them, but small mistakes are always possible. Please try to do this within a month of receiving your translation, as I may remove your files after that time.
Can you translate this for free?
I'm sorry, but I really can't afford to do free translations.
Manga Examples:
The image above is an example of a basic scanlation page.
Image by Mizutani Tooru.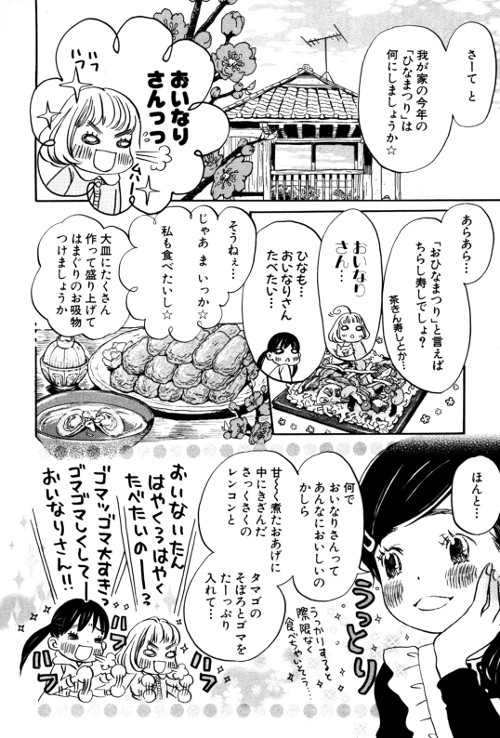 The image above is an example of a text-heavy page (it also shows multiple fonts).
Image by Umino Chica.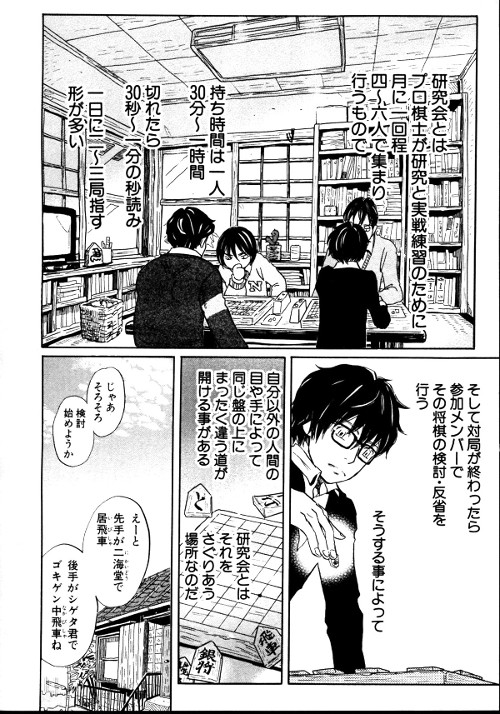 The image above is an example of text not in bubbles and heavy text.
Image by Umino Chica.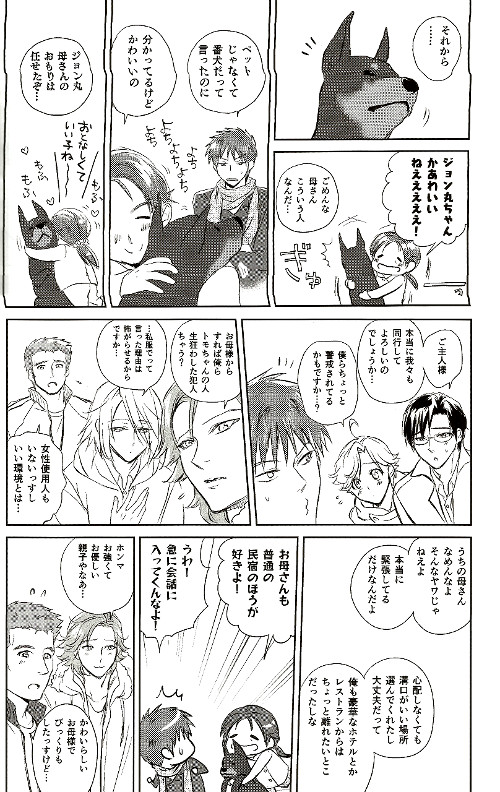 The image above is another example of a text-heavy page (it also shows multiple fonts).
Image by Togo Mito and MadaLabo
Thank you for commissioning!